Blog
Every Thursday at Public House is Cask Ale Night. What does that mean exactly? Every Thursday we tap a new cask of specialty beer and, in celebration, cask ales are only $3 all night long. Come on in on any given Thursday and get a taste of our freshest ale, or settle down with a pint of our house beer, Magnolia's Billy Sunday Bitter. This week, we will be introducing Sierra Nevada's Porter on cask. Here's a quick glimpse at what we're looking forward to: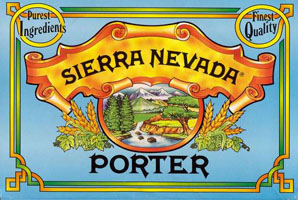 American Porter, 5.6% ABV, 32 IBU, Racked in November 2012
Sierra Nevada's Porter pours a deep, dark brown with a thick, beige head. Roasted notes dominate the nose, bringing hints of cocoa and black coffee to the front, as well as a slight twinge of bittering hops. The palate confirms the overall aroma of the beer and exposes a depth of malt flavor that develops as you continue drinking, boasting a bitter-sweet flavor profile with a pleasant, round mouthfeel that is remarkably drinkable and fortifying at the same time. This is the perfect beer for the changing weather in San Francisco: quaffable and approachable enough to drink on a sunny afternoon, yet full and warming to provide some shelter from the cutting winter wind.