Blog
The Giants are World Series Champions yet again. It may be a few more months until the Giants return to the fields at AT&T Park, but our beer-selection will still be going strong throughout the off-season. Here's a small sample of what we have available at the moment. Remember, Public House continues to show all of your favorite sporting events on any one of our 22 flat-screen TV's, so stop in for a delicious craft brew when your favorite team is playing, or any other time for that matter!
Lagunitas' Brown Shugga; Barleywine/American Strong Ale, 9.9% ABV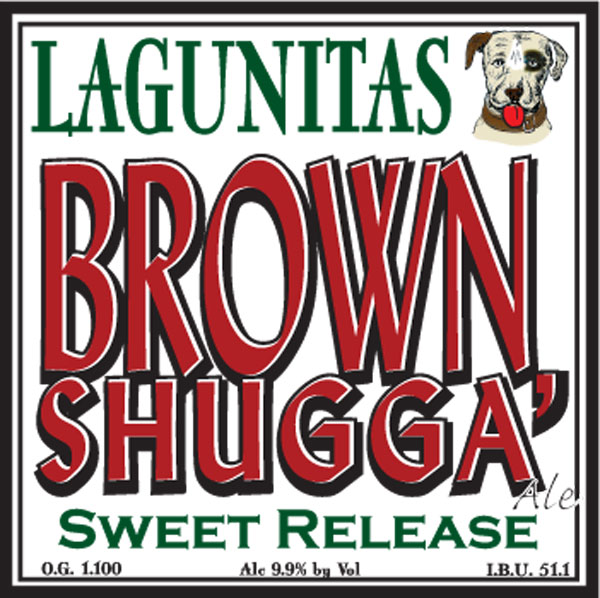 A limited release that, unfortunately, never saw the light of day in 2011, Brown Shugga is back in full force and on tap at Public House. Originally meant to be a Barleywine, Lagunitas added a massive helping of brown sugar to the batch in an attempt to create something highly unique and far more drinkable than your typical big, bad, Barleywine. Needless to say, the result was a smashing success. The added sugar lends this beer with a malt back that boasts semi-sweet flavors of roasted oats and caramel, with a slight astringency that ties with a bold hop profile that is unmistakeably Lagunitas. Still a fairly bitter beer for those looking for that hop-singe, but a bit sweeter and much stronger than Lagunitas' typical offerings. This beer pairs especially well with our Pastrami Sliders. The rich, unctous meat and peppery spice in our house-smoked pastrami gracefully mirrors the heft and bite of this particular brew.
Shipyard's Bourbon Barrel Aged Double ESB; Barrel Aged ESB, 13.2% ABV
The ideal beer for those Fall evenings when it actually gets cold in San Francisco. Although this beer gets its origins from English Session Beers, this is not a brew to be taken lightly. Shipyard doubled the recipe of their year-round ESB, and then cellared the result for over 100 days in decanted bourbon barrels. This beer is very hard to find, especially out here on the West Coast, and we are proud to be serving it on tap at Public House. The aroma of this beer makes it very clear that it has been aged with bourbon, letting off strong notes of vanilla, oak, and dark fruit esters. The beer itself pours a hazy copper hue with a medium body that reintroduces the flavor of bourbon, as well as a slight hop bitterness and a nice alcoholic burn on the finish to bring more balance to the palate. The combination of the complexities of bourbon and the simple brilliance of an ESB are married to perfection here, creating a truly provocative brew that is sure to please anyone looking for something a bit stronger to go with the season.
Firestone Walker's Pivo; German Pilsner, 5.3% ABV
Now for something a little lighter for those warmer days in San Francisco. Firestone's Pivo Pilsner is a traditional German Pilsner that is then dry-hopped with Hallertau hops for a West Coast adaptation of a classic European style. German Pilsner malts provide subtle notes of wheat and lemongrass, while the hops lend the beer slight hints of citrus, and a pleasantly crisp finish that is remarkably refreshing. There's no need to overthink what this brew is doing. This is a beer that is meant to be enjoyed thoroughly and repeatedly, especially while the sun is still out. Drop by for Happy Hour at Public House and enjoy one (or a couple) out on the patio at Willie Mays Plaza.